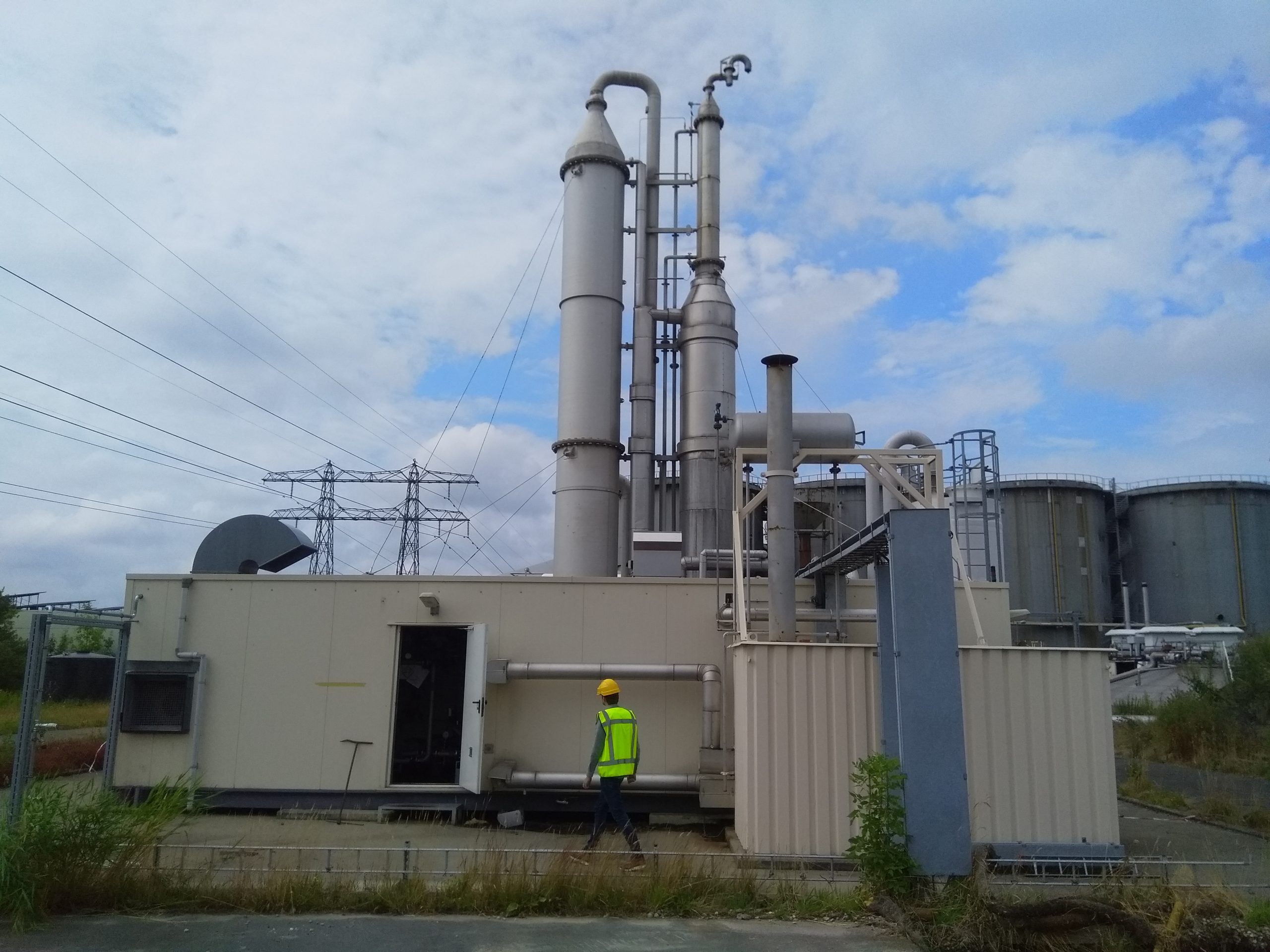 Biogas Upgrading (Ukraine)
In close cooperation with our partners and clients in Ukraine, Adverio is developing new biogas projects in Ukraine. Whilst in the past, biogas was utilised for electricity production, recently the Ukrainian regulation also covers the conversion of biogas into natural gas. This was the reason that our client has instructed Adverio to look out for existing technology and available facilities to realise the shift from electricity into natural gas production. They have the opportunity to connect to a mainstream gas pipeline in the vicinity of their biogas production facility.
As it became known, that Attero was abandoning their waste processing and biogas production facilities in Groningen, thus there was an opportunity to acquire an existing and operational biogas upgrading unit. The bid for the upgrading unit by Adverio, has been successful.
During September, the team of specialists of UTC, Oosterhof Holman Milieutechniek and Adverio have the time to dismantle the facility and transport it to Ukraine. In Ukraine, the team will install the upgrading facility at the new location. All in all this dismantling process requires very accurate handling of all involved specialists. During October and November, the installation work in Ukraine is scheduled and in December / January testing and start-up. In February 2023, the first production of natural gas into the national grid is foreseen.