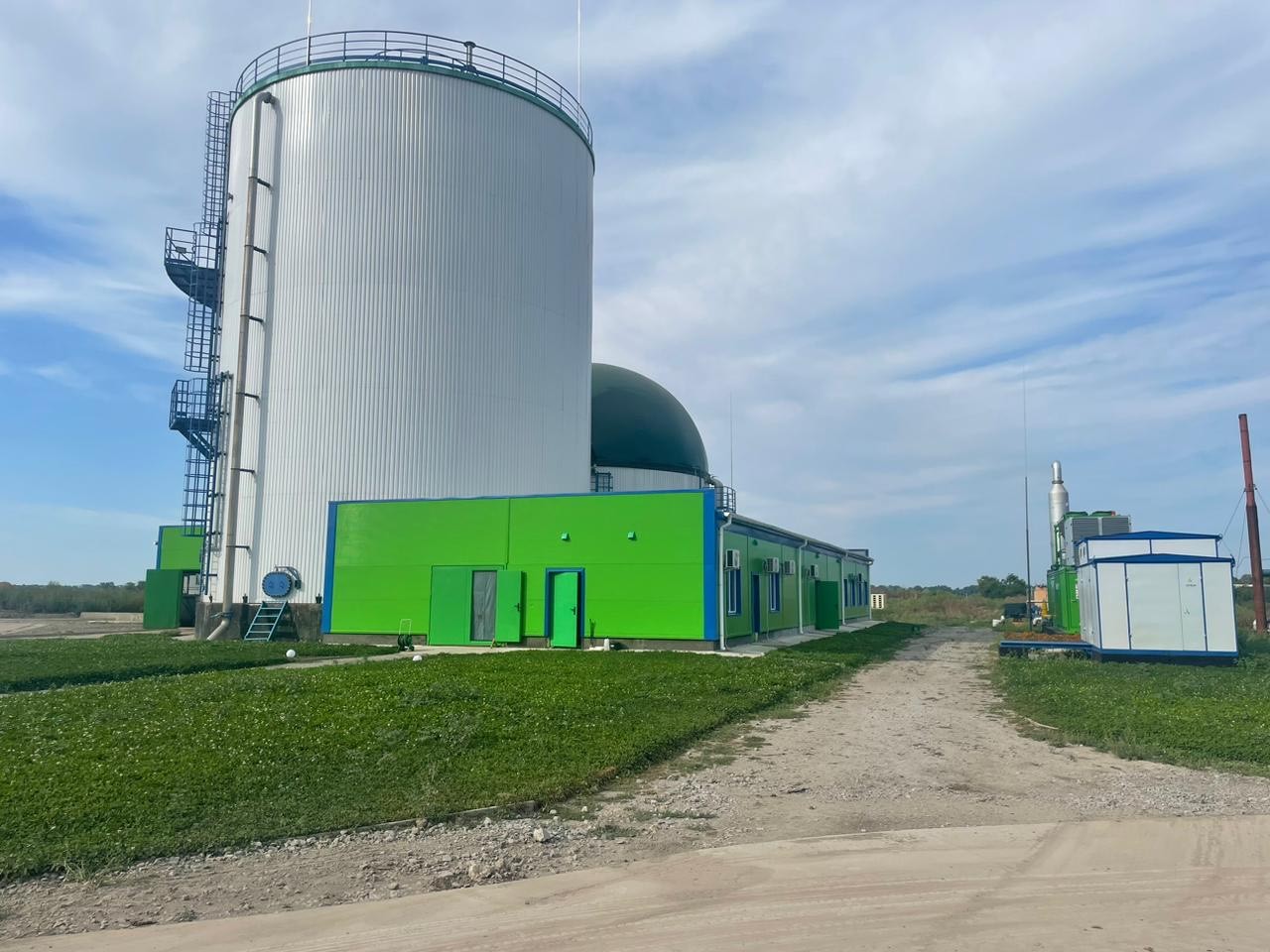 20030 Kozhanka (Update)
Adverio and UTC, partners in green energy innovation since 2012, are thrilled to announce the successful re-commissioning of their latest 1.5 MW anaerobic digestion (AD) installation in Ukraine.
This milestone achievement underscores their commitment to sustainable energy production. In September 2021, we celebrated the successful commissioning of this installation, followed by full-power operation in December 2021. However, in February 2022, the onset of regional conflict briefly interrupted the operations. At today (18 September 2023), Adverio and UTC are happy to report that the project is working on his design capacity (again).
Adverio, as the driving force behind the client's vision, has played a key role in leading the engineering, design, and procurement of essential equipment for this project.
Notably, this AD facility showcases forward-thinking design, incorporating provisions for two additional reactors, potentially boosting the electricity production to an impressive 5 MWe or diversification to biomethane production for the Grid.
The core of this environmentally friendly endeavour lies in its unique feedstock composition—combining chicken manure, after distillery corn stillage waste and beet pulp. This innovative approach minimizes waste while maximizing the production of energy. e.  
Having successfully re-commissioned the installation, Adverio and UTC are proud to significantly contributed to Ukraine's green energy landscape.